Click on the Title to read the full post.
Posted by on | May 24, 2017 | Comments Off
This is pretty much a re-enactment of every discussion I ever have with my wife about our social calendar, with me as the dude on the right.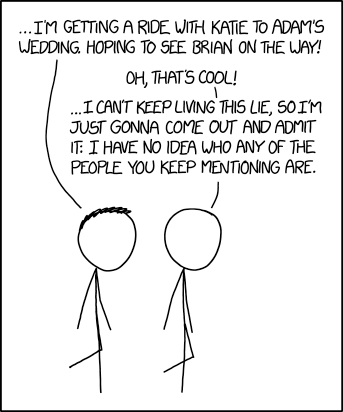 Comments
------------------------------------- To see updated tweets, select the refresh symbol next to the Twitter Icon
Friends of MorningInArizona
AZRIGHT, AZGOP
TCOT tweets
Roccster
@Haftalaff220:
RT @tdtrpnr: I will take Trump all 8 days of the week. #maga #tcot #trump #pjnet #TrumpTrain #DrainTheSwamp #kag # https://t.co/nyIxf454hw
2 days ago
Categories
Archives
Please feel free to contact us with your thoughts and ideas.
Get Connected
Get Posts by RSS
Get Posts by Email
Check out this site
Recent Posts
Recent Comments
Blogroll